Bittner Easy Invest
TM
Introducing the smart way to diversify your investments!
Bittner Commercial Advisors has developed a 5 step system, Bittner Easy InvestTM, offering you a simplified, efficient way to increase your wealth through Commercial Real Estate acquistions. Our full service solutions support you from start to finish-initially in the identification of ideal properties, then through acquisition, and finally with management.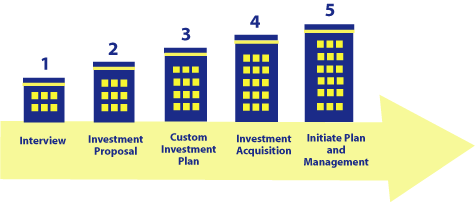 Our years of Commercial Real Estate investing guarantees you a successful way to increase your wealth with solid investments in Commercial Colorado land or buildings. We have been involved in the ownership, development, construction, leasing and sale of real estate projects.
Let our knowledge and experience work for you! Once you experience our 5 Step process, you won't ever want to work with any one else again.To learn more about our Bittner Easy Invest System, download our summary.